Stamping Part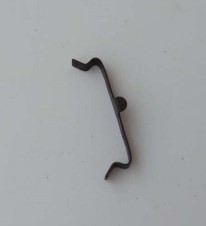 What are the technical requirements for stamping parts?
The stamping parts have the following technical requirements in the process of production and storage:
Shape and size: the shape and size of the stamping parts should be in accordance with the stamping piece product drawing and technical documents.
Surface quality: the surface condition of the stamping parts is consistent with the materials used.In the process of molding, it is allowed to have slight ramen and small surface roughness, but not the quality of the following procedure and assembly.It is usually a burr that is cut or blanking.The allowable height of the burr can be made in accordance with the rules of eqy-85-88 "punch height" : the condition of the blanking surface is not normally stipulated;
Heat treatment: the stamping parts are not heat treated after the stamping and welding.
Supply status of goods: the supply of stamping parts shall guarantee its basic quality state, meet the stamping parts product drawing and inspection card.In addition, the stamping parts also need to meet their special rust prevention requirements: the stamping parts in the factory must be guaranteed for 15 days.